This Christmas was tough for all of us with lockdowns and everything else going on, but there were some bright spots in the gloom.
We worked even harder for the artists and craftspersons who sell their work with us and pushed their work to the forefront so you could find the unique handcrafted gifts you were after. We wanted those who work with us to have the best Christmas ever this year, and thanks to you we did!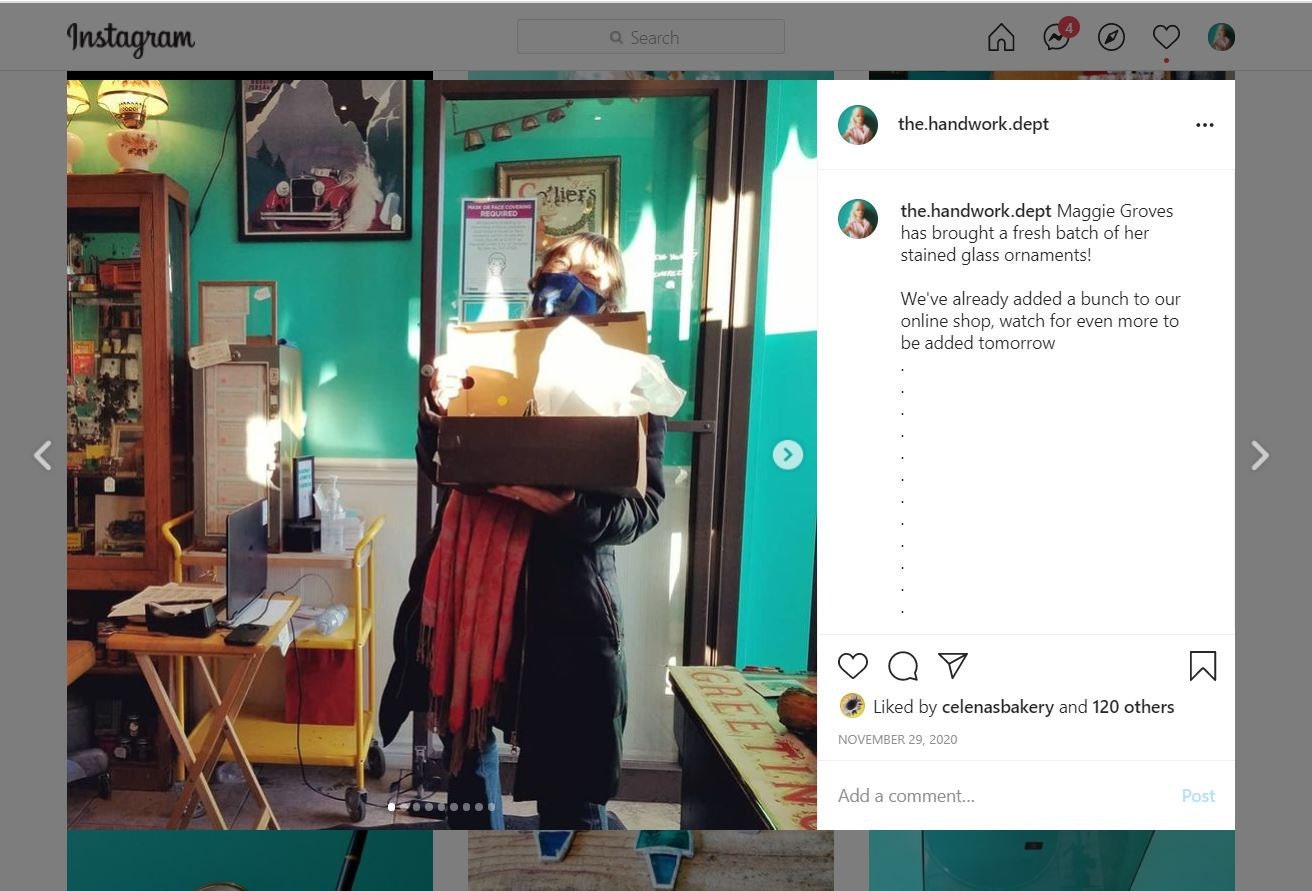 At The Handwork Department, we either buy products outright or consign collections for local artists and never charge rent or comission. Owner Maggie Krawczyk knows what it's like to be on the other side of the sales counter, as a jewellery artist selling her work in shops around the city since 2005 and has experience with many different arrangements, but has found wholesale and consignment to be the most reliable for the craftsperson. 
"We don't make money on their products until the crafters do!"  But, we can only find the coolest locally crafted products and bring them to the shop. It's up to you to appreciate their work and you do! You really do. We bought more handcrafted products in anticipation of Christmas this year than any other, and some of our consignors sold many many more pieces than any other year and we are so proud to have done right by others while so many did right in supporting our small business.
From the bottom of our hearts we thank you for shopping small and choosing to support local. We couldn't have done it without you!