You could win this Fantastic Fox lapel pin from Cabin + Cub!
We are bringing in fresh products made by crafters and designers from across the country and want to celebrate by giving away a piece, and sharing the love!

Contest closes October 16th when we will draw a winner. In order to enter you must simply follow our instagram page @the.handwork.dept for one entry, and tag a friend who may be interested for another entry. No purchase is necessary, contest not affiliated with Instagram in any way, open to anyone 13 years of age or older. Prize is the laser cut wooden pin shown above and will be mailed to the winner.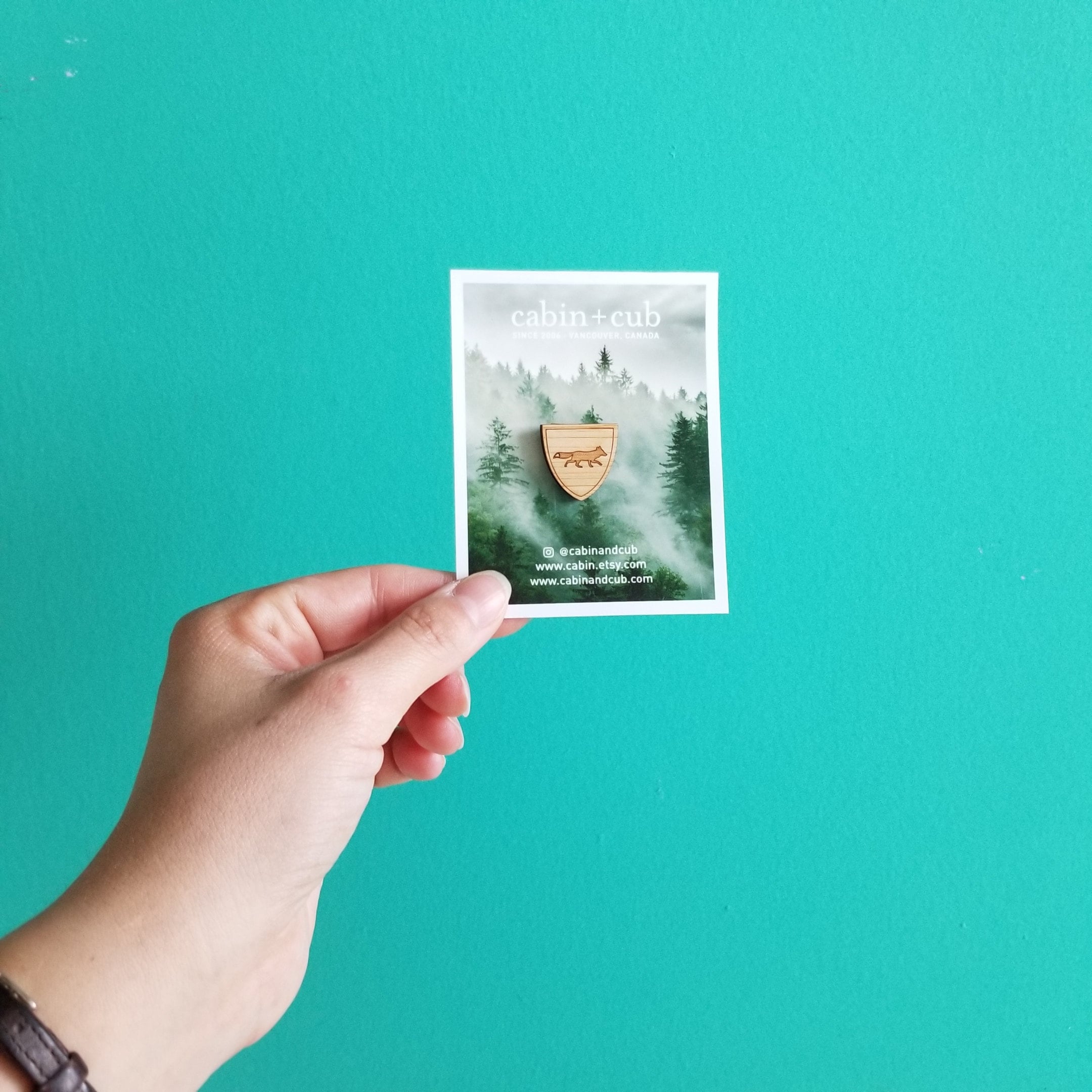 We're keeping track of entries behind the scenes and are hoping to reach thee thousand followers by the time the contest closes. Fingers crossed!