The Handwork Department is celebrating five years in business this month and we couldn't be happier to say we've made it this long!
We have been closed for regular walk in business since March and have been open by appointment only on weekends for the past couple weeks, but now have proper safety precautions in place to ensure customer safety and our own, and are finally ready to reopen.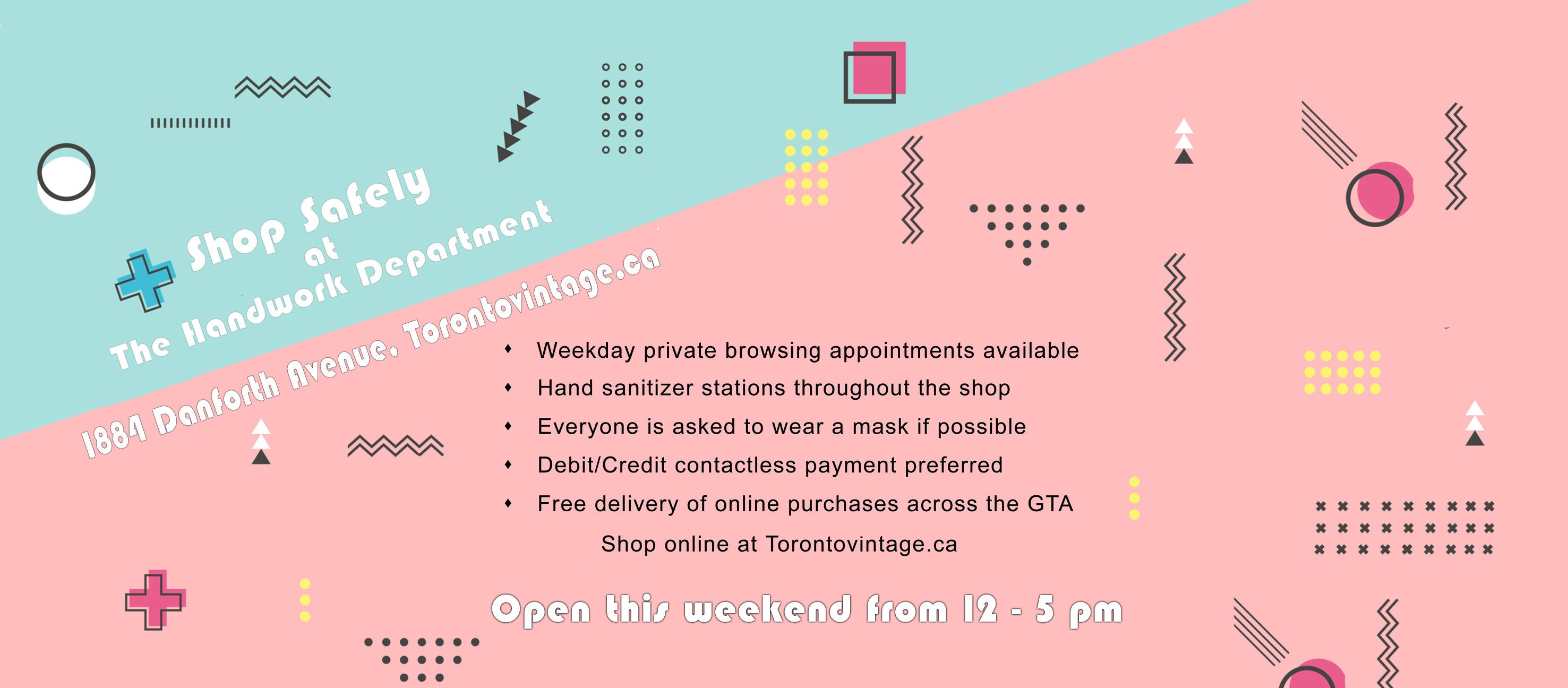 Starting this Saturday the 20th of June, we are allowing customers to come in whenever they like every weekend from 12pm - 5pm, no appointment needed. For those who would prefer not to contend with the prospect of having other customers in the shop at the same time, you may still book a private browsing appointment for Thursday or Friday and shop at your leisure. The shop remains closed Monday through Wednesday in order to complete local deliveries and prepare items for international shipping.
Surfaces will be periodically disinfected during the day and the shop gets a more thorough cleaning every evening to ensure customer safety, and we have hand sanitizer available to customers as well as disposable masks if you forgot to bring your own.
Let's try and have a little fun, but we must remember our new reality of keeping eachother safe while we do it!