We hear this question daily and after two years, still don't mind answering it! 
We look far and wide across Southern Ontario and beyond to buy the best vintage items for our little store. Keeping it stocked yet curated is a full time job of it's own with each item receiving a thorough inspection and cleaning before being tested to make sure it's working as it should.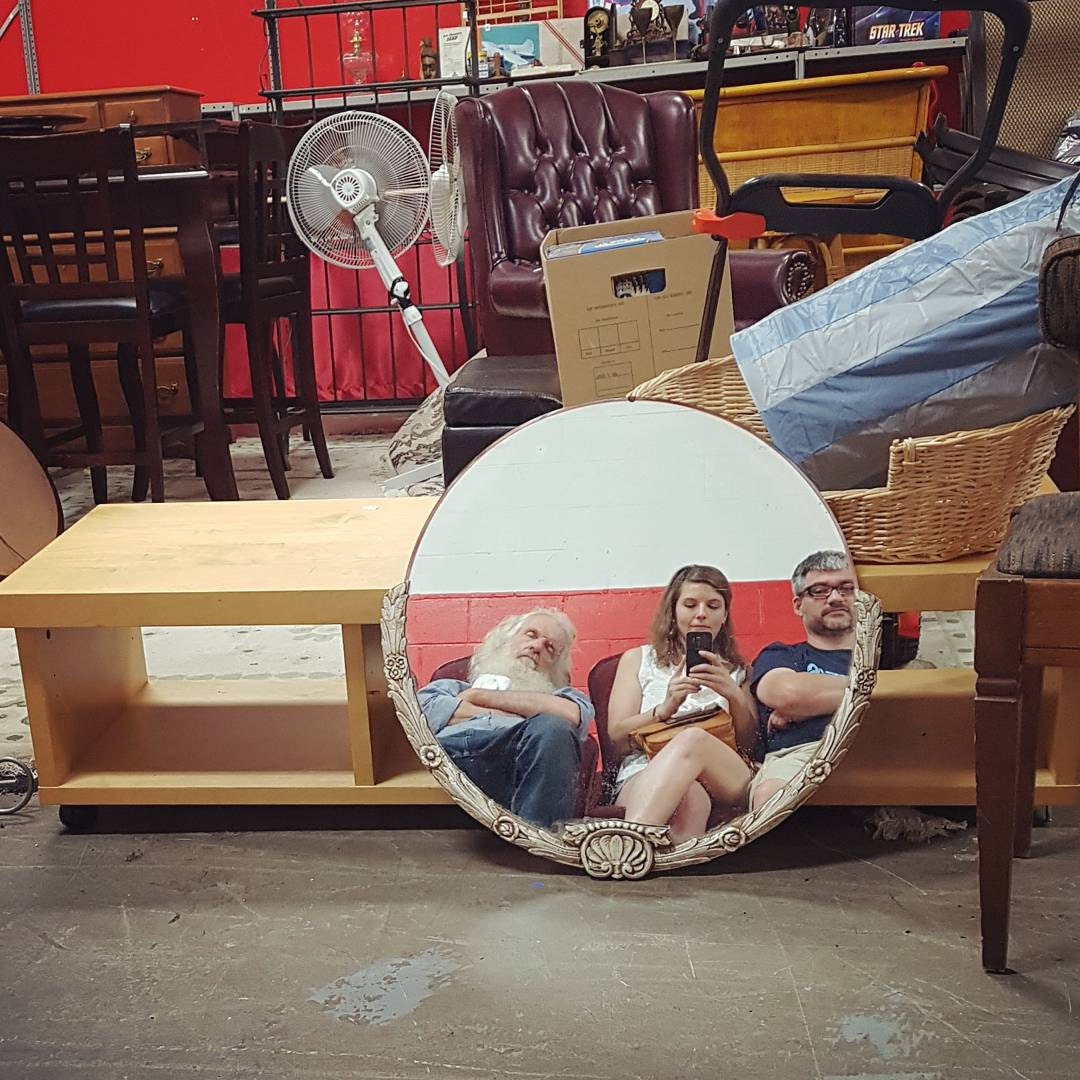 We also attend weekly auctions throughout the city, bidding on the most interesting items we come across. Don't get yourself all excited though, this is a lot less like Storage Wars and much more of a snooze fest as you can tell from the expression on Rip Van Winkle's face in the above image. There are a few characters though who keep it interesting like the fellow who unfailingly buys all the tools every time, and the one eyed bastard who will pay anything to get any antique clocks up for auction. We try not to get sucked in to it too bad, but up comes a lot of camera equipment and Maggie can be seen drooling. Or when a lot of toys is spied by Jeff our toy display is already being shuffled around in his head to accomodate the new acquisitions. We know what our customers like, but have some interests of our own afterall!