You may have noticed we have lots of Corningware blue cornflower pattern casserole dishes in store. We've just added so many more pieces that there's a whole new shelving unit in our housewares room to hold them all!
Being Corningware's longest running and most popular design, these dishes have proven themselves as the best vintage cookware with a size for every occasion, and fun items like the measuring cup, pie plate, and snap on universal handle. These dishes were made to last and give a beautiful and practical presentation to the meal you create.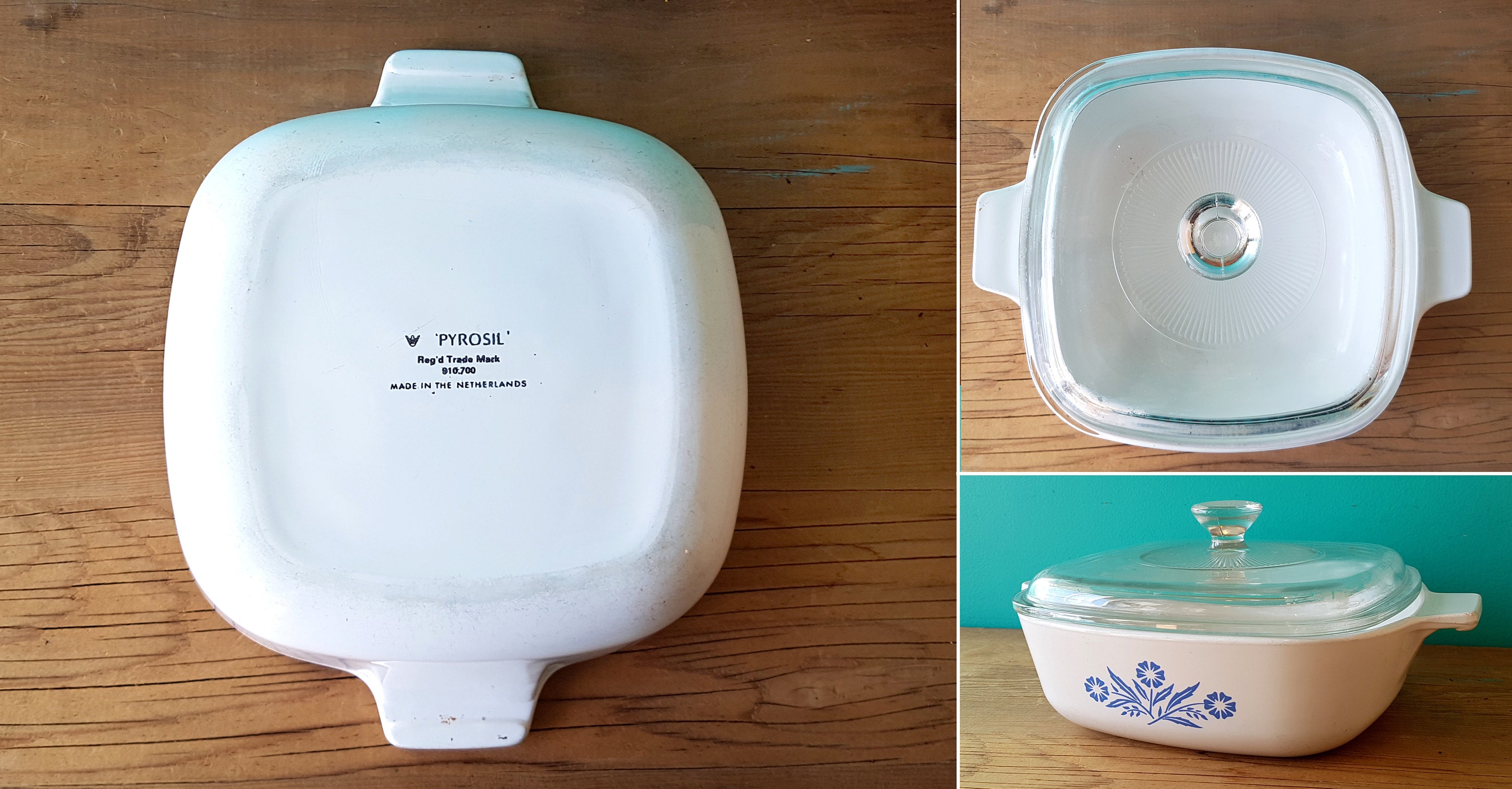 Corningware was so popular at one time that they had plants across the world making these dishes under different names. We have in stock one example from Pyrosil made in the Netherlands which looks almost identical to the Canadian made pieces except for a slightly different lid and the branding on the bottom.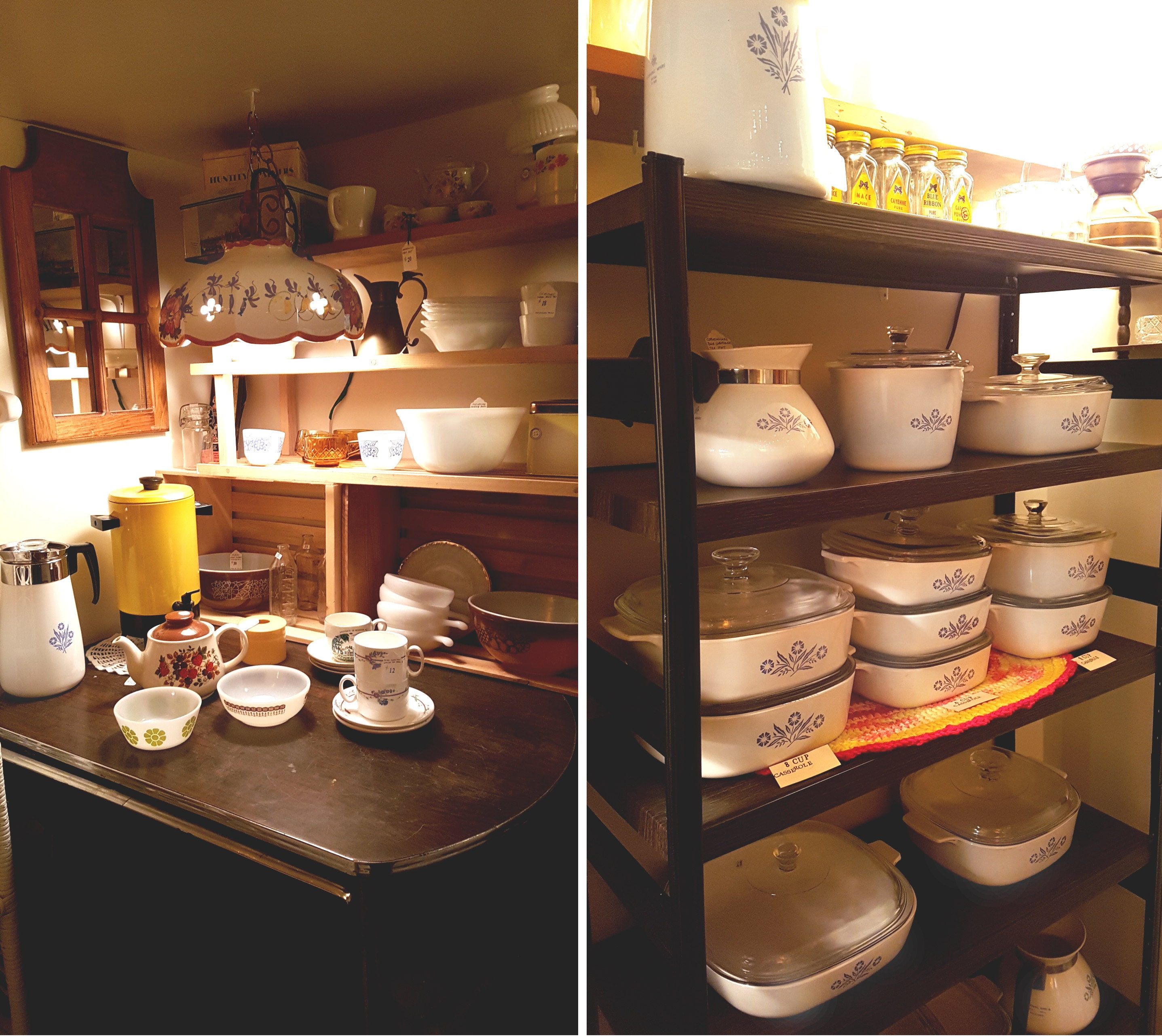 Stop in and see our selection of vintage housewares and all our Cornignware today