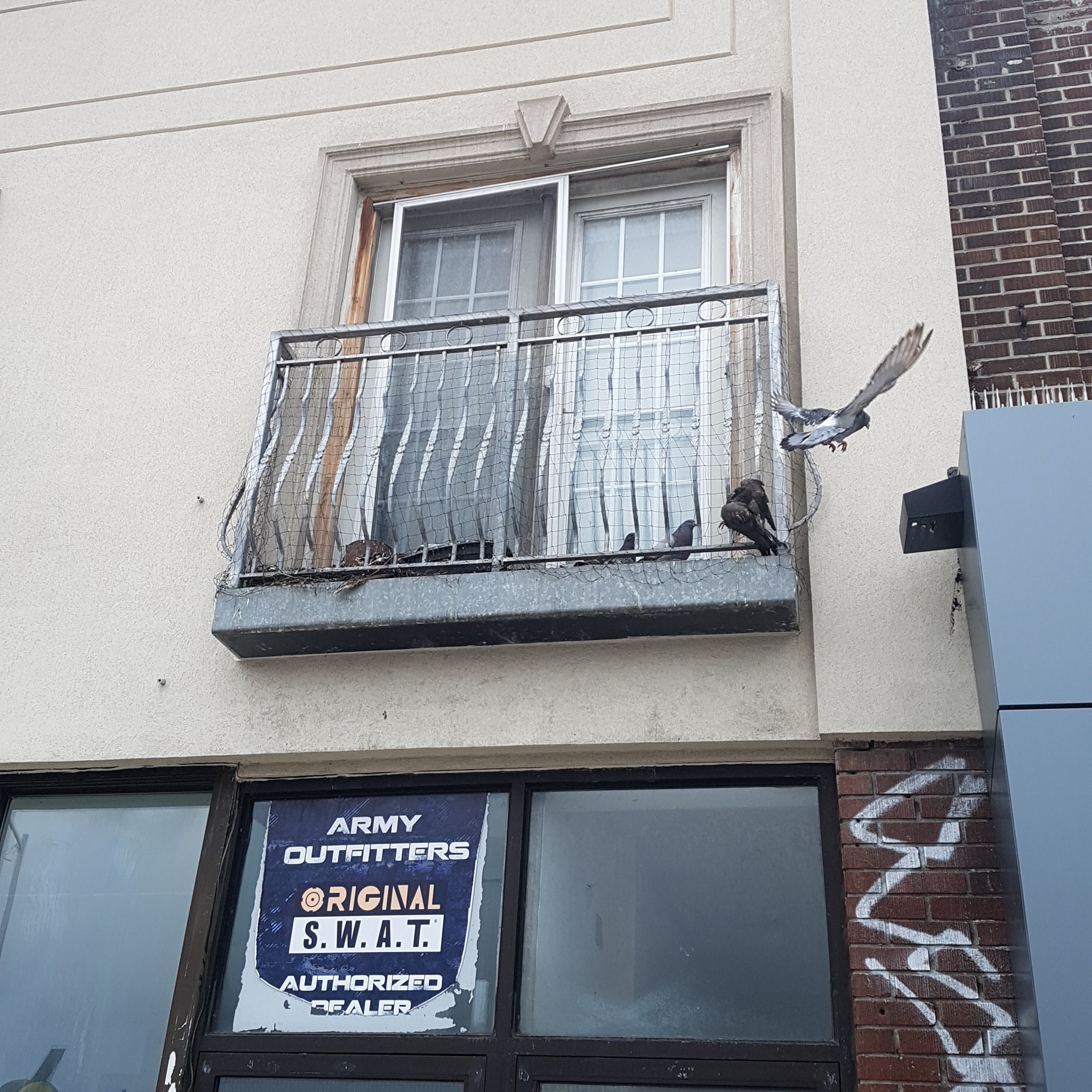 While opening up for another day on The Danny today, we found a pigeon dangling from the netting of the balcony next door. This poor little guy had been there for who knows how long before we spotted him, and although his pigeon family was trying their best, they were unable to free him. It was so sad seeing the birds giving him little pecks of encouragement that we had to do something.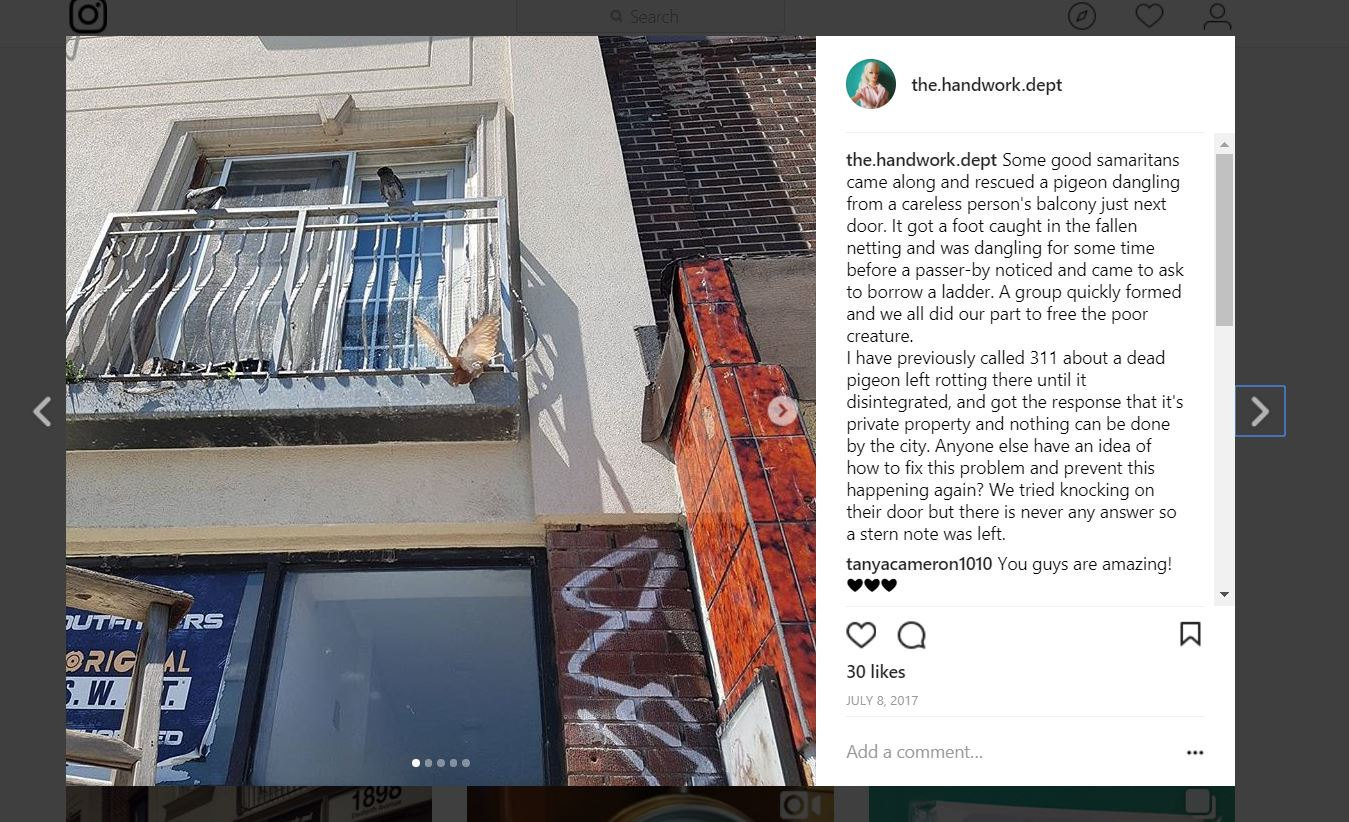 Unfortunately, this isn't the first time a pigeon has had to be rescued from the netting on this building. Near this time last year, a little brown pigeon got trapped and a girl came into our shop tearfully asking for a ladder so she could go up and cut this pigeon down.  
We did the same this year as last and I got out the ladder while Jeff got gloves and wire cutters to snip him free. Our awesome neighbour Ash came by and did the final cutting and we all got the little guy cut free so I could take him to the Toronto Wildlife Centre right away.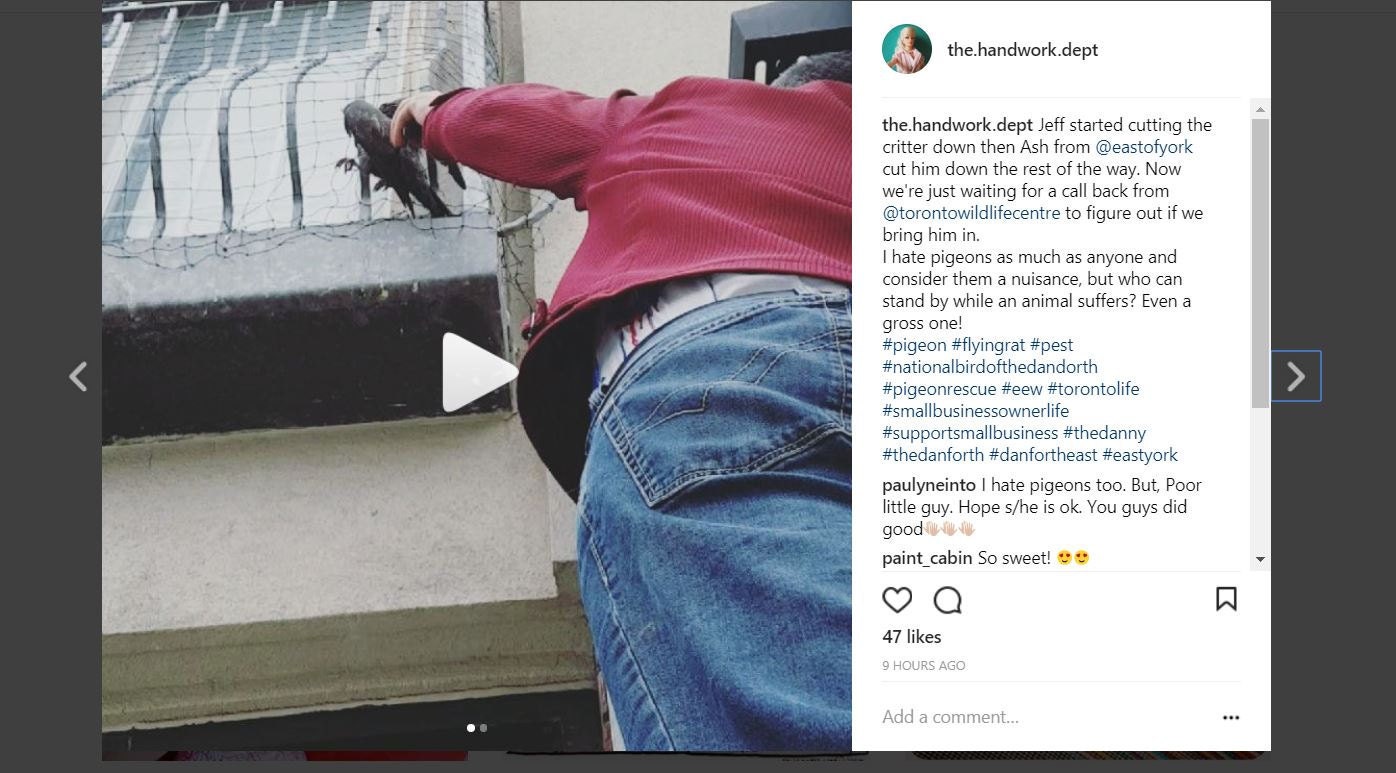 He was admitted but may have been caught up too long to make it. We were given a number so we could check up on him, and hopefully he will make a full recovery like the little brown pigeon did last year.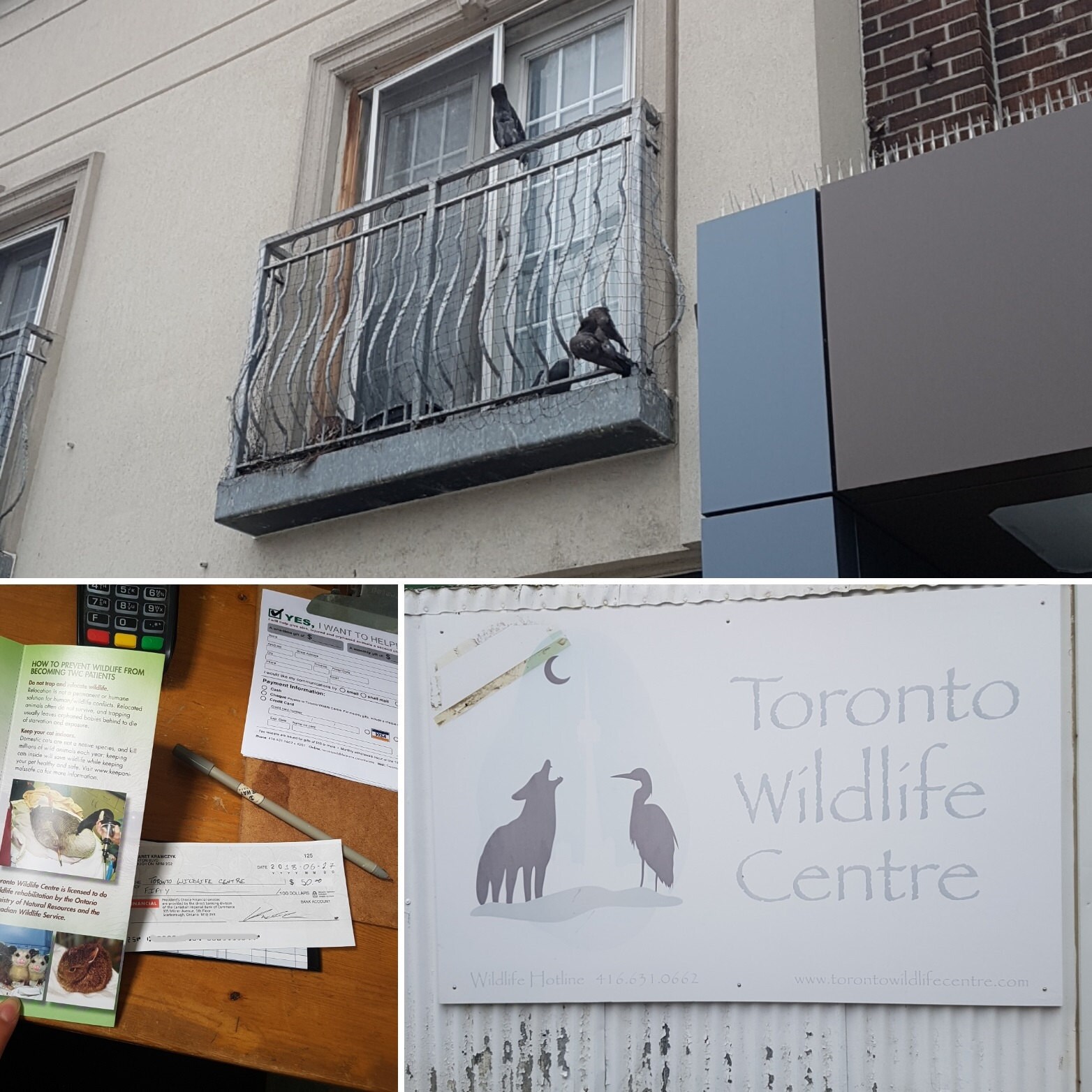 This can't keep happening, so we talked with the person who lives there and they cut the rest of the net down right away. It seems that they are a kind and reasonable person, who just never uses the little balconies as anything but a window, so they hadn't noticed how bad it had gotten. We have arranged a meeting with the building owner for tomorrow morning, and will be talking with her about how we can keep this from happening again. 
If you want to help us with this little project, you can donate directly to the Toronto Wildlife Centre to help cover the cost of all the good work they do. It is so good to have somewhere to bring injured wildlife, and as a volunteer staffed organization that runs on donations, they can use every penny they can get. Please donate generously and don't forget, you can also get a charitable donation receipt for your taxes!