It's happening this Saturday and we couldn't be more excited! The biggest yardsale in the city is almost upon us and we are busy behind the scenes getting ready to give you the best deals.
On June 9th you'll find over 1500 records set out for you to sort through, all priced at just $2 each! These aren't the same records you saw on Record Store Day, these are a fresh lot we just won at auction.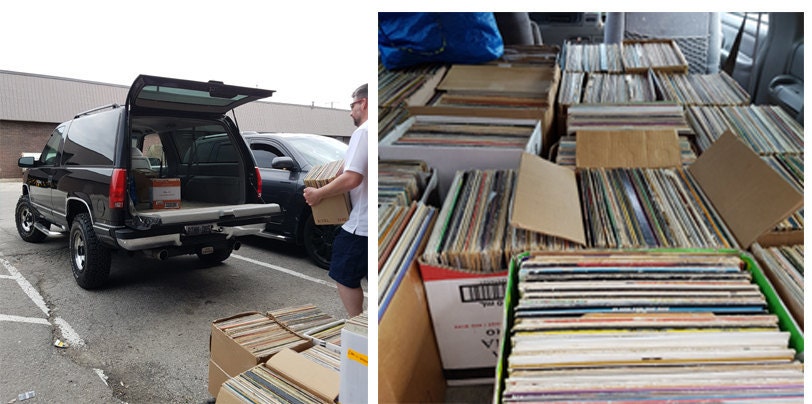 Just because they'll be set out for only two bucks each doesn't mean they're just picked up from the auction then dumped out for the sale, we check all our inventory carefully before it hits the shop even if it's for a mega sale... These stacks of wax were taller than Azrael and it may have freaked her out a little.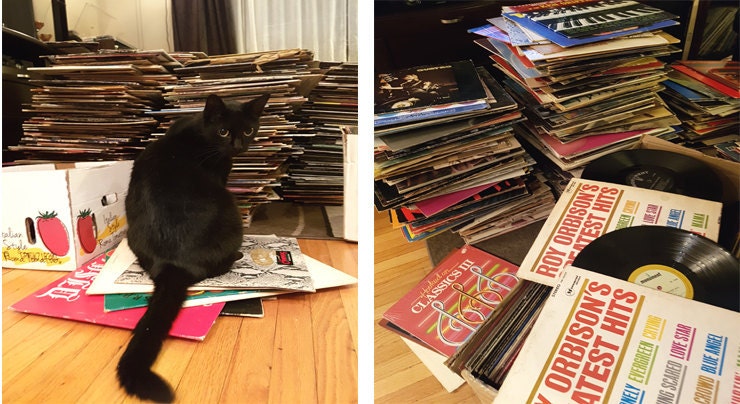 All records we sell through the shop come home with us first to be sorted and checked for several things. First we make sure the right record is in the sleeve, then check it for major damage, and once satisfied, they are sorted in alphabetical order. 

We're not just putting out records, you'll find deals of all sorts! There'll be tables of heavily discounted items outside, as well as several formica tables, a comfy living room chair, portable suntanning bed, and more. This is a one day sale though so while no reasonable offer will be refused, the deals officially end on Saturday so your best bet to score a uniqe find is to just come on by.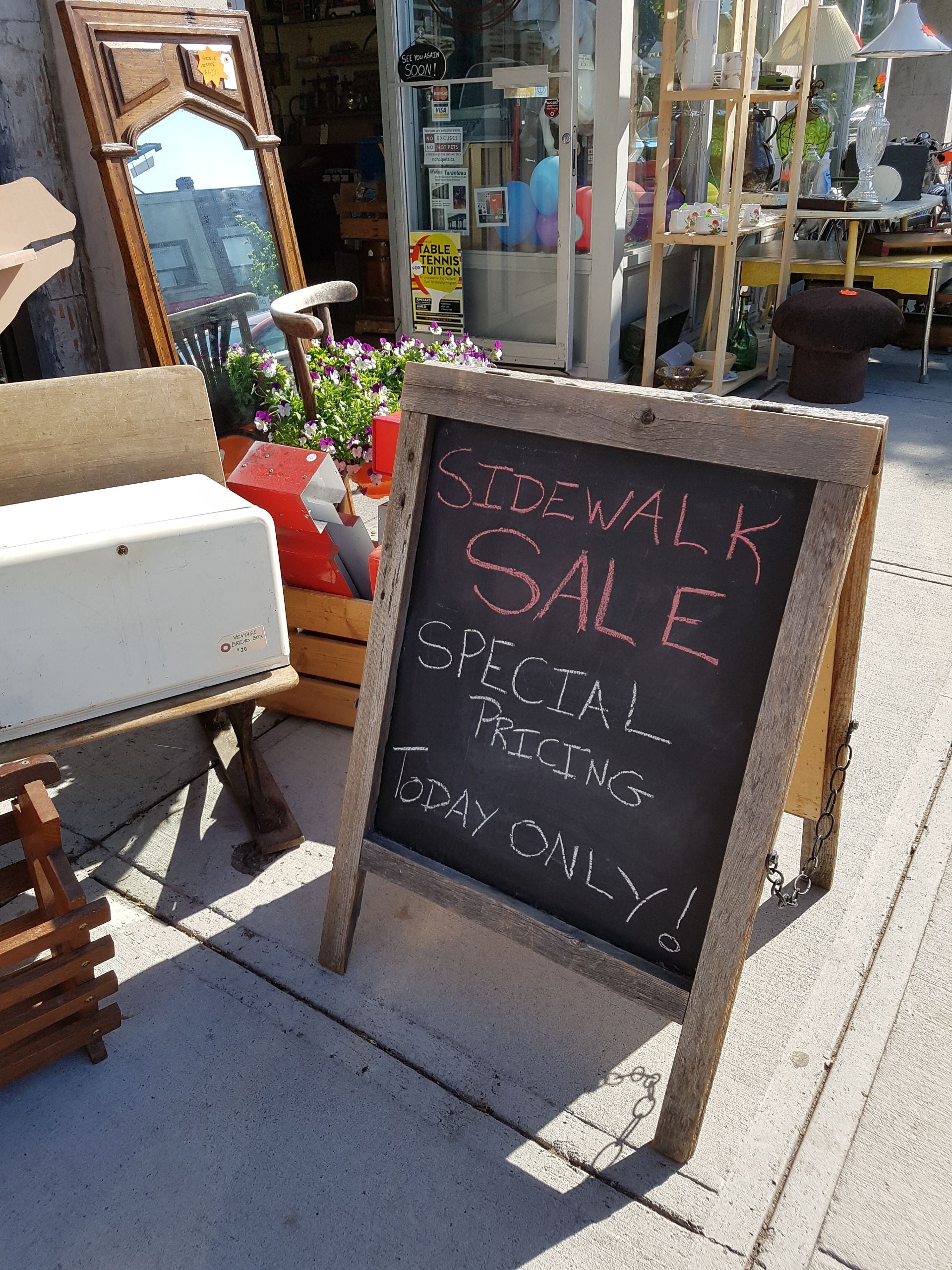 Check out DECA's map to help plan your yard sailing expedition. On your journey you can grab some brunch at one of the local legends like The Bus Terminal or Hollandaise, then stroll on down and see what's new... to you!