Vintage radios have a classic feel and were made with quality in a time when people would repair things rather than throw them away. When buying old electronics it's often impossible to tell whether the piece works or not with most needing some repair. 
Whatever we can't repair in store we bring to Jim, our professional electronics repair expert. We bring him loads of radios and stereo equipment so he can test each piece and replace any parts that need it. You can even watch certain items being repaired on his youtube channel
This is a rare 1957 Phillips of Canada clock radio that was not working when we bougt it but Jim was able to replace the parts that overheated and warped the casing slightly and we have since gotten it back and it's up for sale in our shop and online.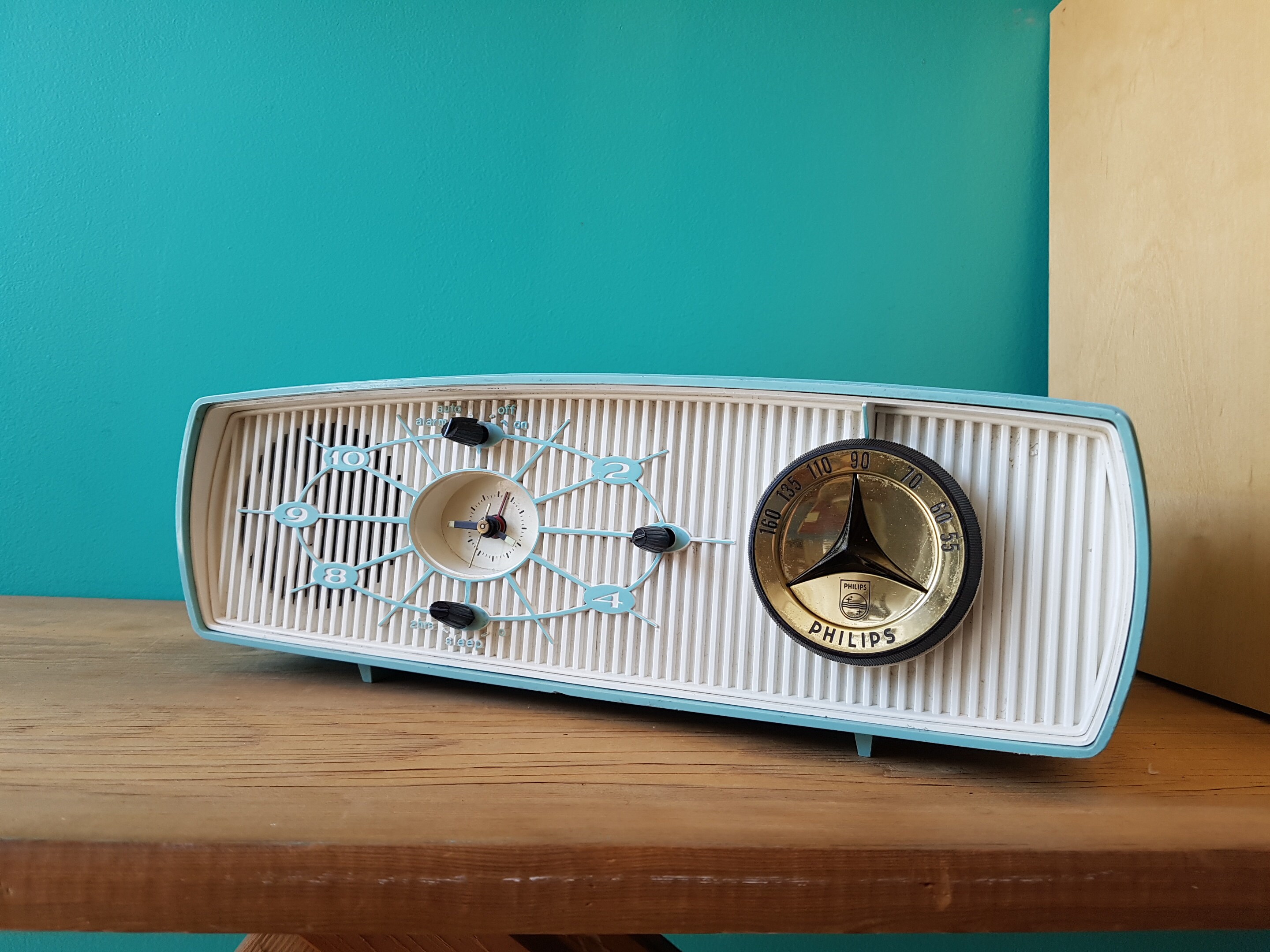 We also got back a beautiful 1920's Rogers cabinet model AM radio. This radio was not working when we bought it at auction but after spending time in Jim's magic workshop it's back to catching all the AM, Short Wave, Medium Wave, and international broadcasts. Sold within days of setting it up in the window!