Sometimes you need a little me time, and what better way to come away from that time feeling renewed and accomplished, than by creating something amazing you can use right away! 
Bookbinding kits by Toronto based Sprouts Press, are the perfect thing to learn a fun new skill that is challenging and rewarding. Not a simple kid's craft kit, but a little more adult with pointy tools and deadly sharp paper, these kits have everything you need to make two notebooks and one mini notebook using two different stitching methods, and the skills learned can be applied in numerous ways, to make a variety of different books.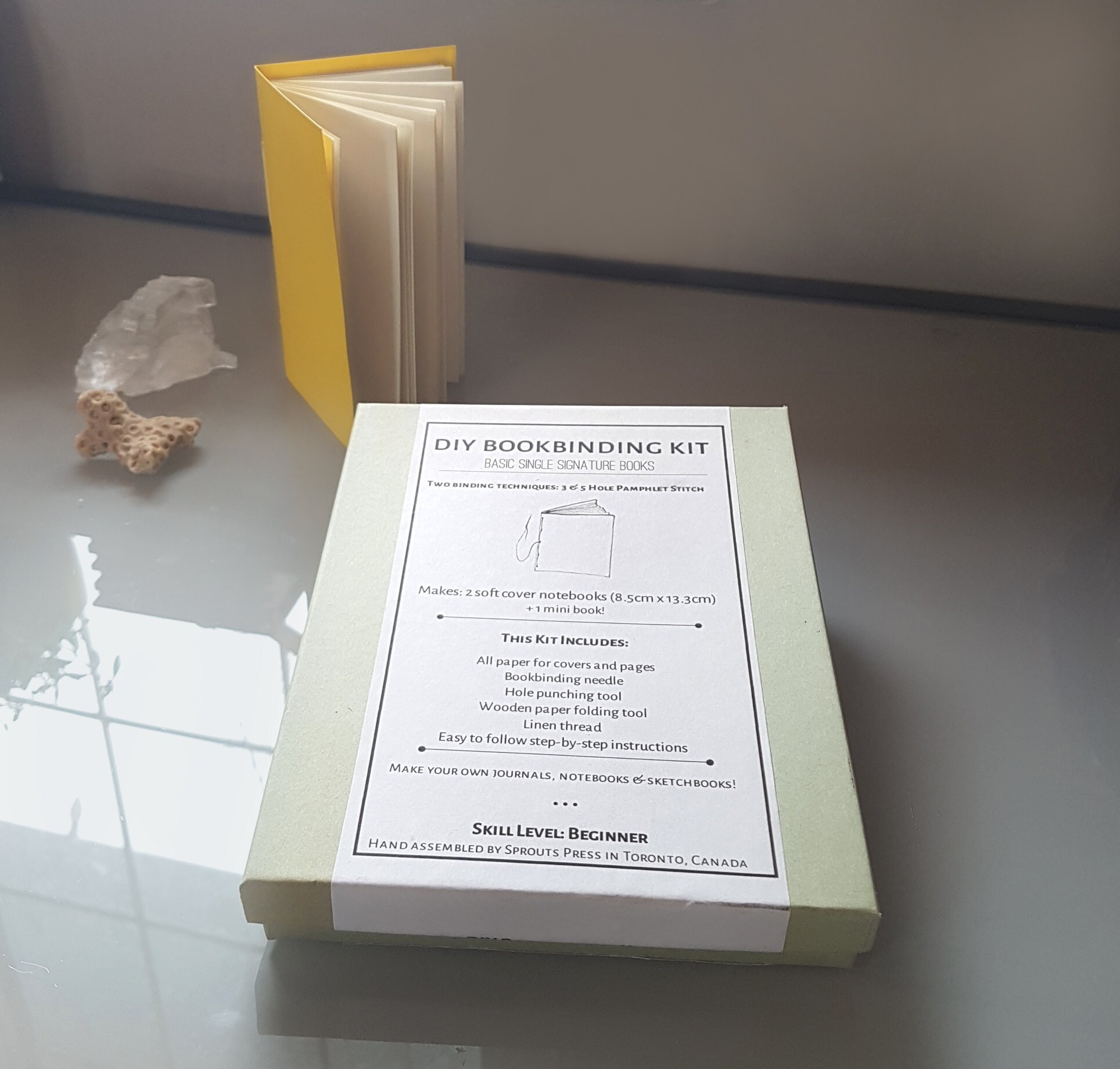 Each kit comes with clear instructions which are easy to follow and even illustrate the various stitching techniques learned within and with two different colours of cover stock, so you can choose the kit that's right for you.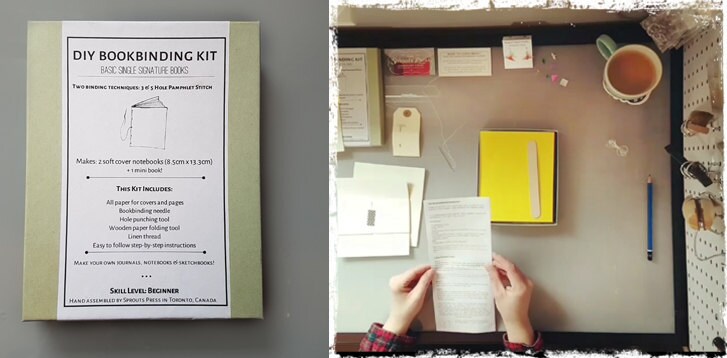 After you're done stitching it together comes the real fun, filling it in! Whether it be with your thoughts, drawings, memories, or just your grocery list, this little notebook will be a real work of art made by you!
Find them in store and coming soon to our online shop!