The shop is finally ready to open officially and we couldn't be more excited for you to see it! 
Grand Re-Opening; Friday 12-7
Stop by and wander the place while you munch on some treats from Sweet Serendipity Bake Shop, and you can enter to win a gift basket full of handcrafted goodies from Crassstitches, Doctor Flamingo, as well as a selection of vintage oddities.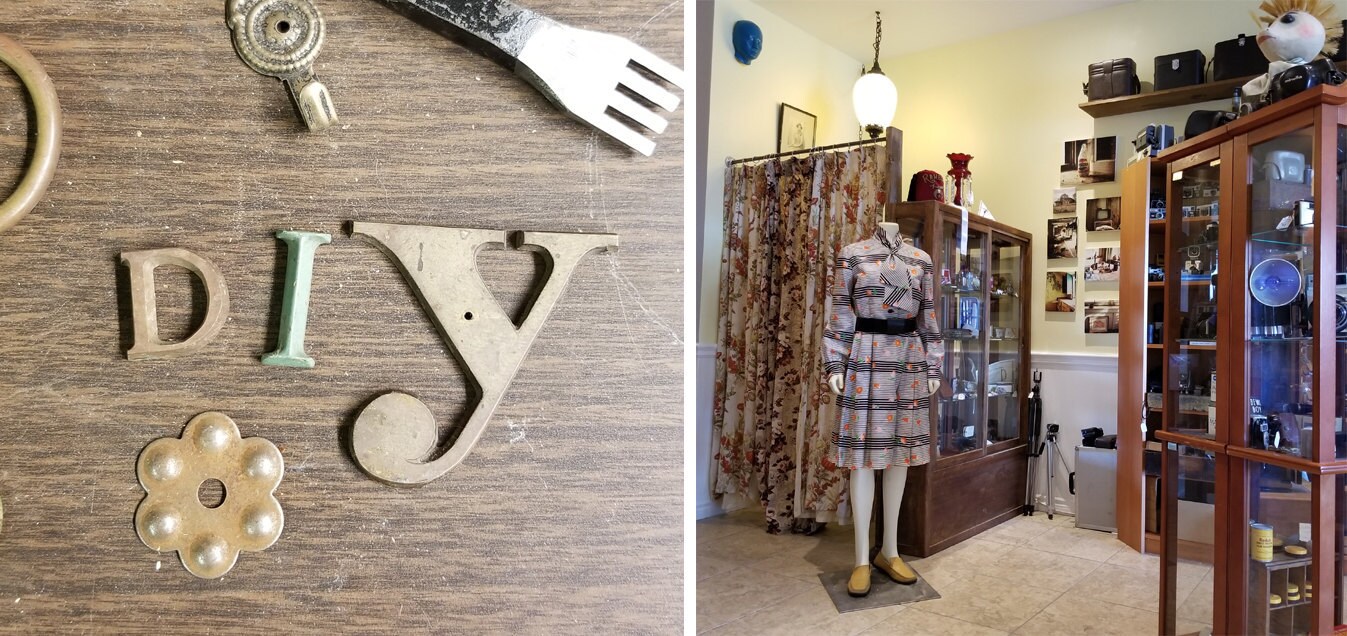 More Funk, Less Junk
The little cosy vintage shop you knew is still here, there's just more to love! Take a tour of the lower level where you'll find The Vinyl Lounge with hundreds of records sorted by genre as well as all the books, VHS movies, and media in many other dead formats, and now have a full selection of vintage hardware like brass door knobs, latches, and locks, as well as anything you'd need to refurbish an antique lamp, all downstairs! 
On the main floor, you'll find an expanded selection of vintage clothing with unique wearable pieces from the 50's to 80's, vintage cameras and accessories, rare toys, and so much more you'll just have to stop in to see it all!