Christmas is almost here but we have your back! Now open 7 days a week with extended hours, you'll be able to find the perfect gift for most anyone at your favourite store that's two floors of vintage and more!
Here are a few of our favourites to help you get an idea of just what you'll find for that hard to shop for person on your gift list.

Handmade jewellery by local artist Torched Studio is crafted with a contemporary spin on established design ideals of simplicity, quality, and sustainability.  
Pieces range from $20 geometric design earrings, to $45 hand fired enameled necklaces.

For those who just love to learn new crafts we have book making kits from Toronto based designer, Sprout's Press, as well as plush animal embroidery kits from Kiriki Press, and all the way from Arizona, sassy cross stitch kits from The Stranded Stitch! 
Each kit comes with everything needed (plus or minus an embroidery hoop)  to create something fun and unique while learning a new skill. These kits vary in difficulty but are not something that will be completed in minutes so they offer a fun challenge. 
Sprout's Press Book Making Kits: $34
Kiriki Press Embroidery Kits: $22
The Stranded Stitch Cross Stitch Kits: $28

Handcrafted in store, Neogami is a folded gem with the value being not in the simple paper used, but the time and skill of its creation. 
Paper crane earrings are hung on sterling silver hooks, and hand folded fine silver origami necklaces come hung on sterling chain. Origami is a universal passtime that can be taught in minutes and can be perfected over a lifetime and always new folds to learn! $25 - $120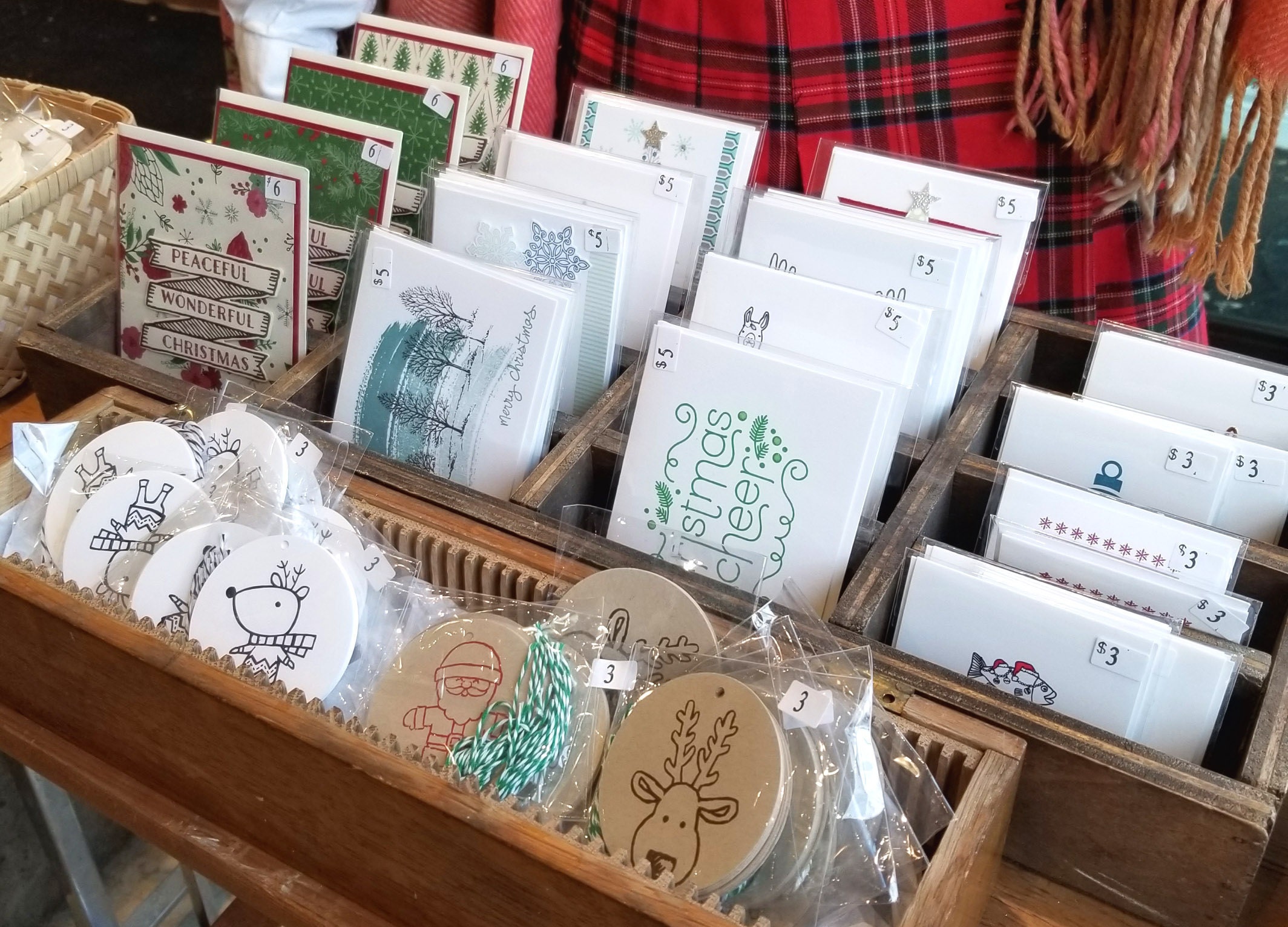 Get your handmade cards and gift tags here! 
The Big City Stamper creates cards for every taste from serious to silly in two sizes and lots of cute gift tags so you can put the finishing touches on that gift.  Blank inside so you can add your own message, and each comes with an envelope. 

Fused glass pendants made here in Toronto with unique stylized images embedded right in the glass. Themes of nature and vintage oddities can be found hung on waxed cotton cord, $30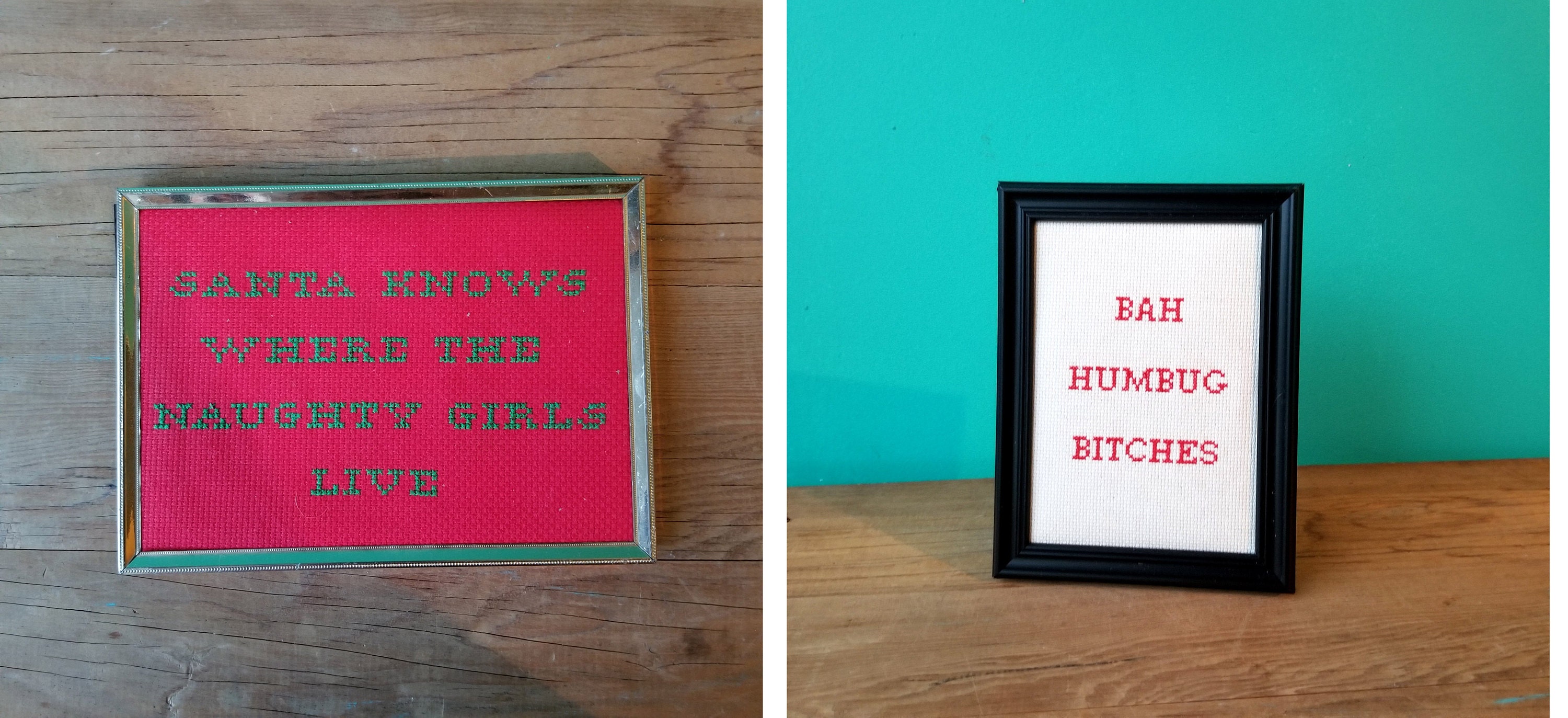 Bah Humbug Bitches!
Get them the gift of a chuckle, or if you're brave you can go for a full blush with hand stitched art by Crass Stitches. Various themes from very Christmasey to  every cuss word you can imagine and some you've never heard, paired with sweet hearts and flowers all stitched by hand locally.  $20 - $65
Step up your gifting game this year with a creative gift from your favourite neighbourhood shop of oddities!