Elvis the store cat came to us by accident one day when he snuck in through our cat flap at home and hid out in our basement, sneaking up to eat our cat's food. We set a trap and in the morning found we caught him and while we figured out what to do with him, had the cat sequestered in our bathroom. We saw that this cat was in terrible shape as a scrawny stray with scratches on his face who wouldn't come out of hiding from behind the toilet.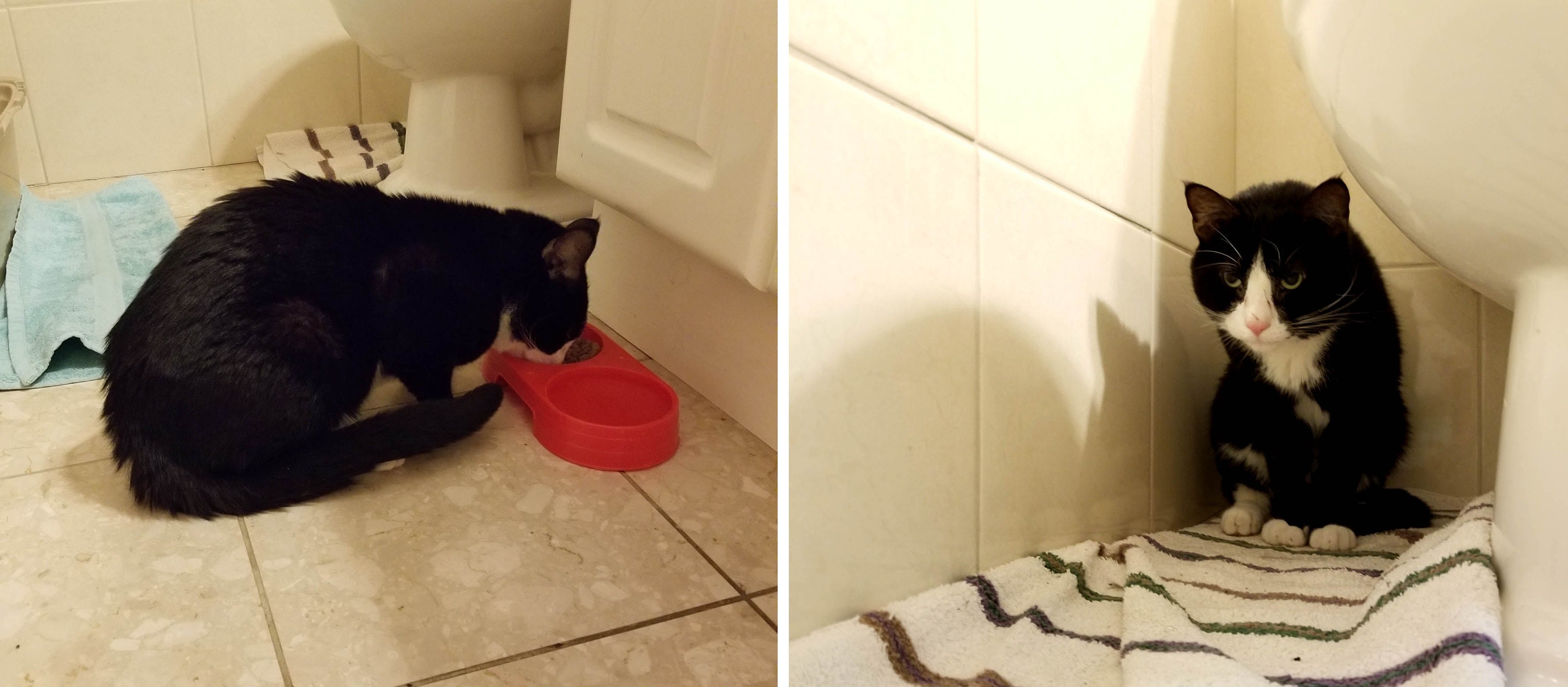 He turned out to be such a sweet boy after a few days of quiet isolation that we decided to keep him and name him Elvis, but we couldn't keep him at home with our cats so we brought him to the store to work as security. Someone has to watch over the shop when we're not there!
After the cuts on his nose healed, and he got comfortable at the store it was time for the most important part of pet ownership, a trip to the vet for his vaccinations and neutering. 

He was a brave boy at the vet and now it's official, he's The Handwork Department's store cat!
We are so lucky this sweet boy chose us to help him, and if you're lucky you may even see him lounging around the shop.