After the scarcity of World War II, the public were ready to embrace innovation and consumerism, which fueled the Midcentury Modern Design movement worldwide in the 1950s. Scandinavian designers led the way using natural materials like teak wood and warm brass in conjunction with innovative new plastics and production methods.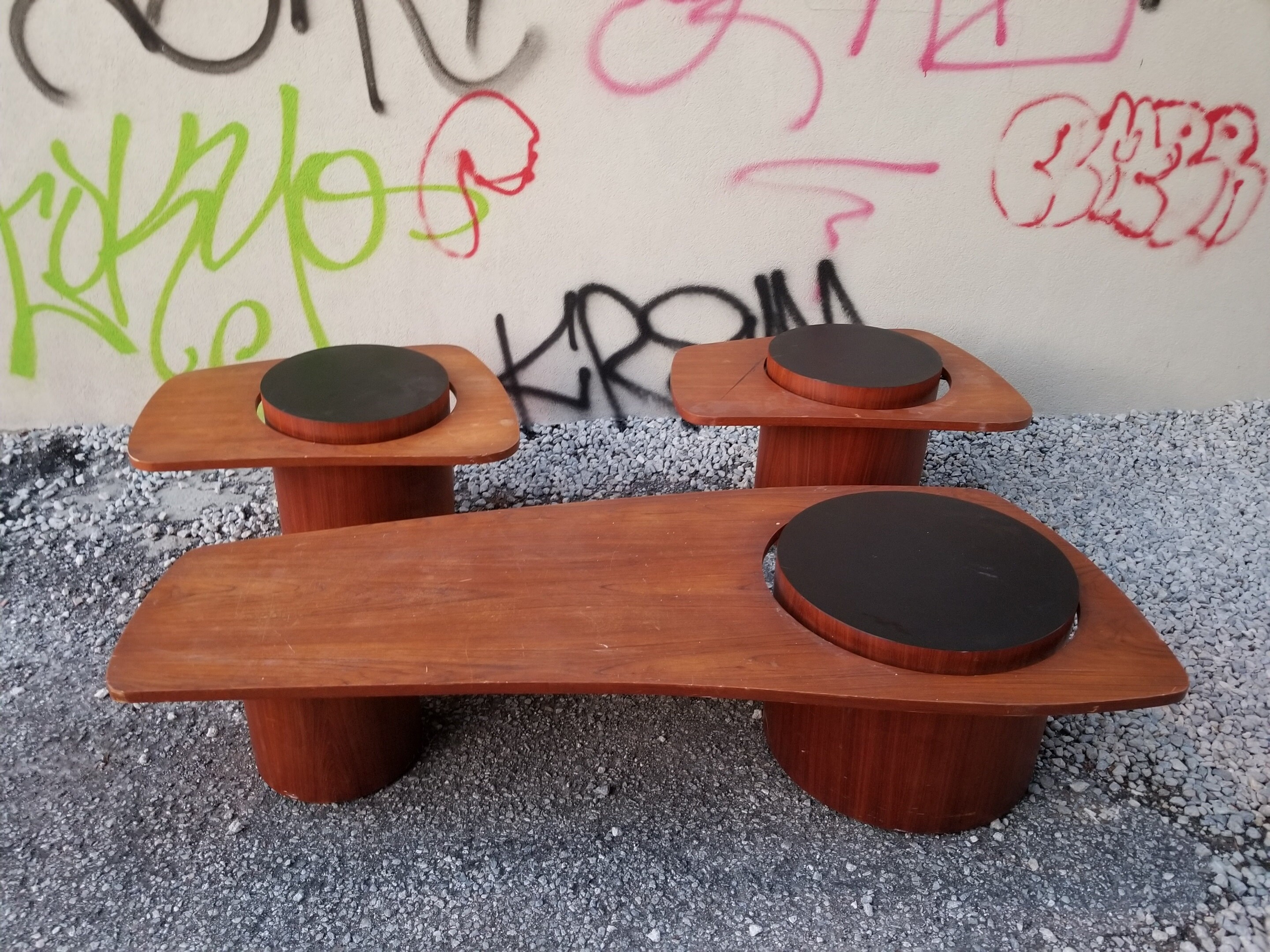 We often have some midcentury design pieces in the shop, but none as uniquely Canadian as the Martini coffee table and end table set that is currently in our shop window and available for purchase online Here. ** Update ** This livingroom set has sold as of February 14 2020 **
This set was created by Montreal's RS Associates for display in the Canada pavillion at Expo 67 and was available for sale the following year. Made of solid teak and bentwood, this space-age furniture was created to compete with the innovative and expensive Danish designs being imported at the time.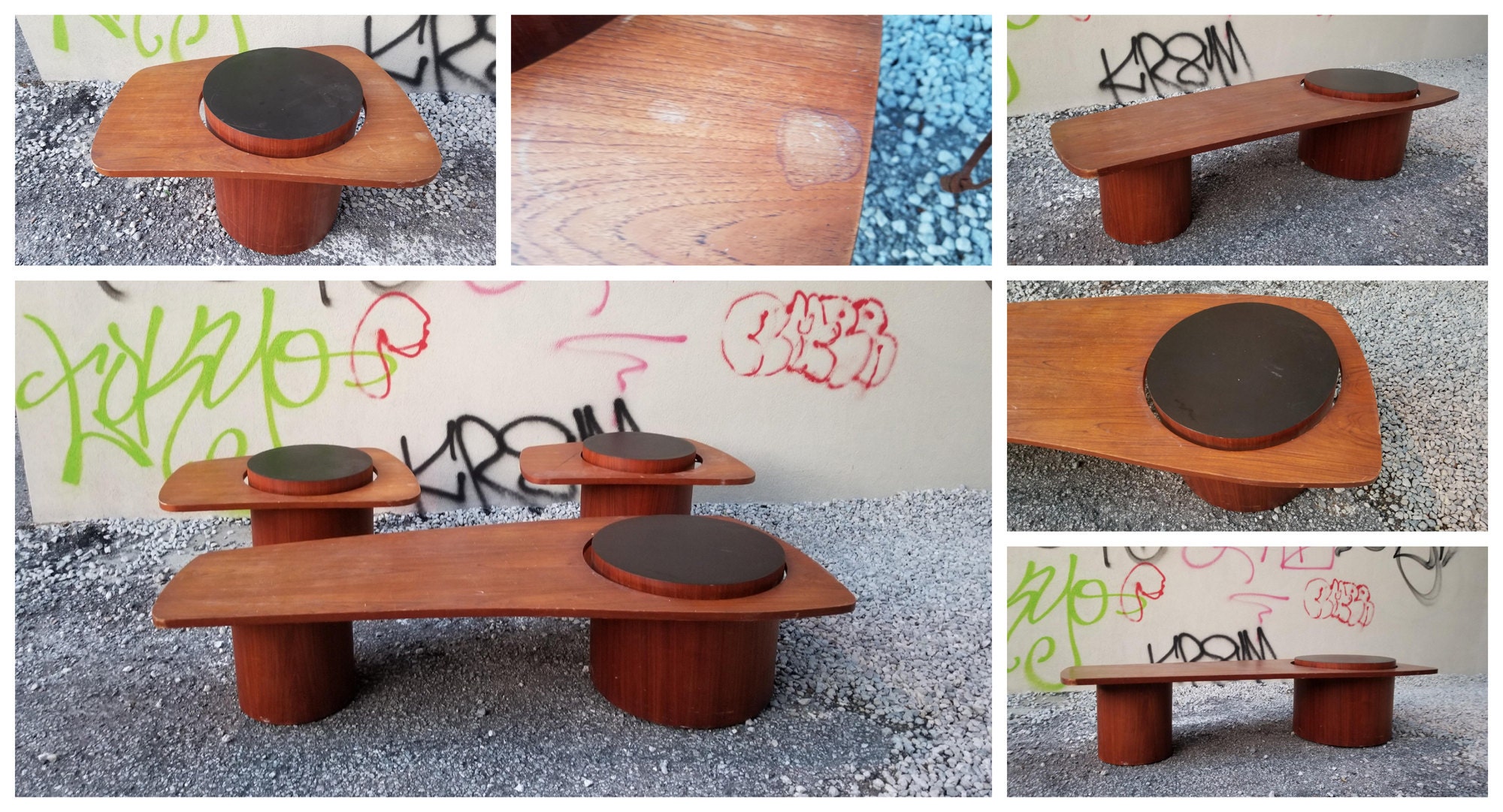 Danish designers like Gangsø Møbler began creating furniture using teak which is a slow-growing wood that saw it's highest use in the 1960s and '70s, with it's harvesting slowing in the 1980s and beyond due to the decline in old-growth teakwood forests.  These designers' love for clean lines, organic textures, and simple silhouettes made waves on the midcentury design scene, so much so that many Scandinavian midcentury furniture are still very popular in homes today. In fact, Scandinavian designs are some of the most coveted and easily recognized furniture designs around the world.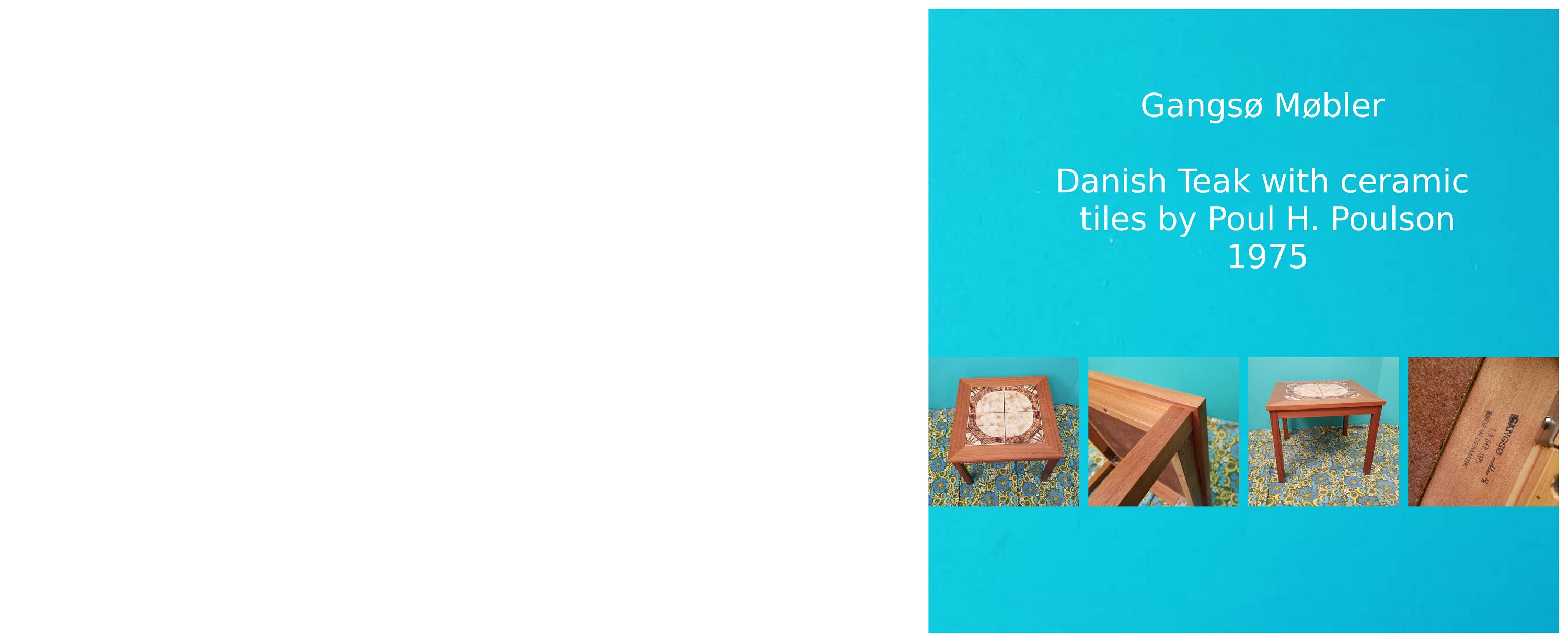 There were many importers of Danish teak and midcentury design furniture to Canada in the 1960s through to the present with the popularity of Ikea and newer stores breaking into the North American market like JYSK. There are timeless elements to well-designed furniture that make all the difference, like the ability for furniture to be sold disassembled, for the customer to assemble at home. While the RS Associates teak coffee table set cannot be shipped, we are able to ship the Gangsø Møbler teak end table because the legs are removable.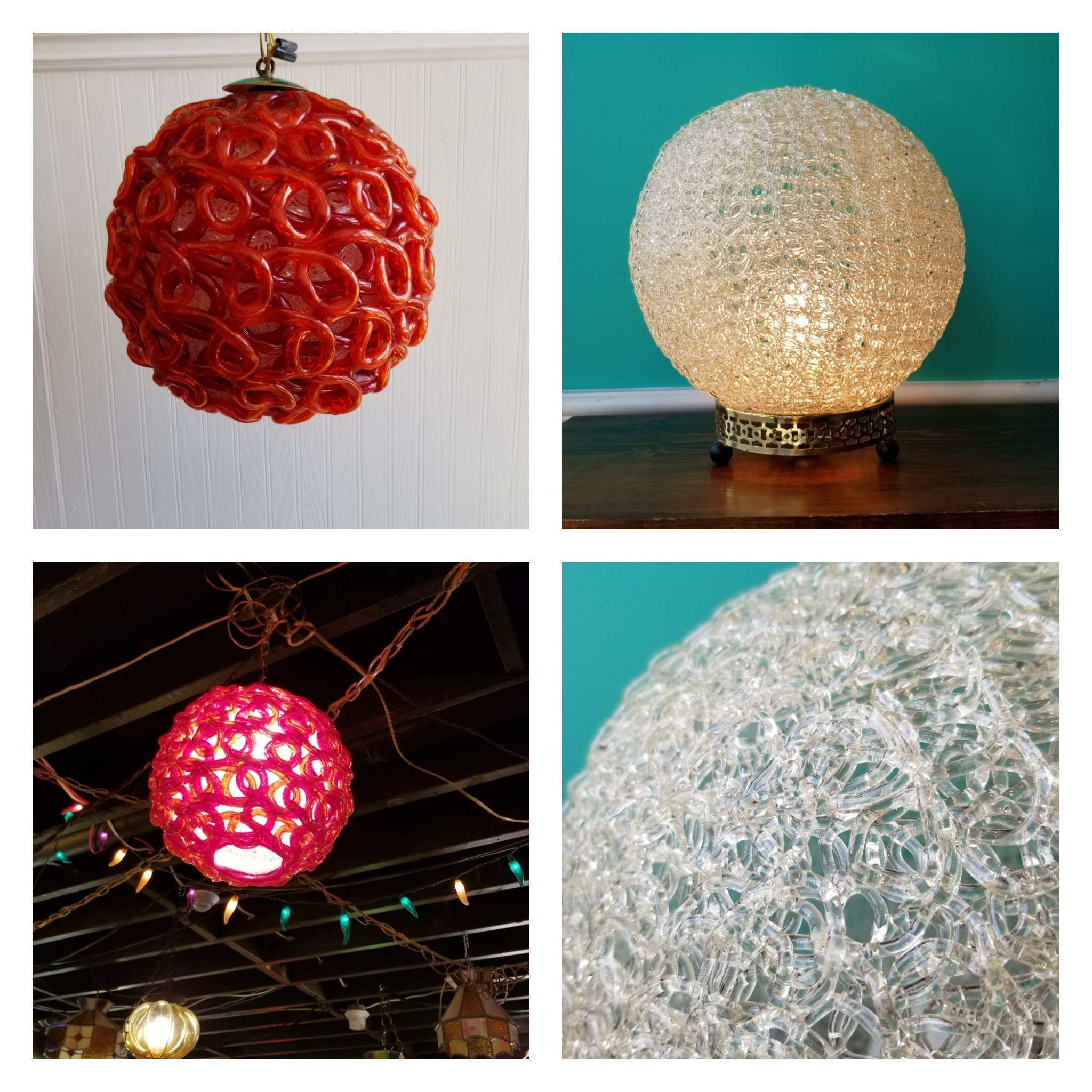 Shop our selection of vintage lighting 
Lucite was a new plastic on the scene at the time being the first lightweight, transparent, safe plastic to work with that could be melted at low temperatures and poured safely and artistically to create the highly popular spaghetti lamps that were so common in the 1960s. These lamps cast a warm glow throughout the room with a slight cast from the colour of the lucite shade, with the shade it's self being a work of art to rest one's gaze upon.
With so many innovative materials and the world in a global upswing after the war, it's no wonder the design of the era reflected the hope that was felt for a brighter future through innovation.